Updated : July 11th, 2022, By geosols
Vastu for Home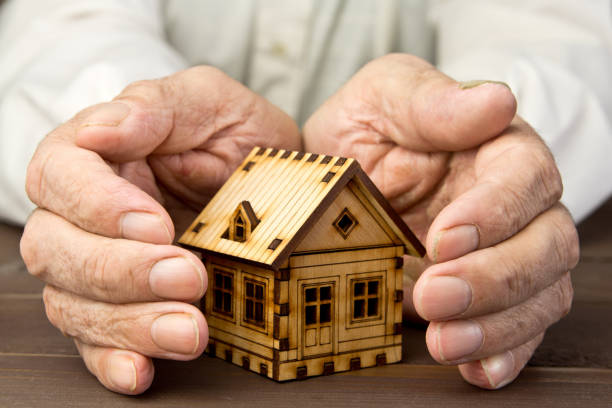 A home is a place where one finds solace, a great relief, and unwinds after a long, tiring day.It is the place where you & your family spend a considerable part of your days. Your home should bring you happiness, peace and prosperity. There are many ways in which one can increase positivity and happiness in the home. The most common trend is Vastu Shastra which has taken the world by storm.
People in the world believe that Vastu Shastra is a science that provides guidelines for the Indian traditional architectural system & has principles of design, measurement, space, layout, arrangement & ground preparation explained detail. These principles, when executed accurately, can induce happiness, peace & prosperity in the home. Vastu for home provides guidelines for every space, be it the living room, the main entrance, the master bedroom, the kitchen and even the bathroom.
Importance of Vastu for Home
People believed that every decision they make in life affects several aspects of their life. Emotional, mental, and physical wellbeing. There is an impact on all. A Vastu-compliant house can enhance the flow of cosmic, directional, and earth energies into the home and positively impact the occupants' health and wealth.
The inclination towards this old-age science has effectively increased in recent years. Since Vastu Shastra is based on logic and science, many people trust it to increase happiness and prosperity in their homes. Everyone wants peace & prosperity to follow them wherever they go, it cannot harm anyone to take preventative measures. There was a time when this science was dismissed as mere superstition.
Main Entrance
According to Vastu, the main entrance of a home is for the family & energy.
Living Room
A living room is the first place that guests see. It creates the first impression of the entire home. It is the place where most activities & interactions take place.
The living room should be clutter-free.
Furniture that is heavy should be placed in the southwest & west of the living room.
North wall is the best place to place a mirror in the room.
Ideally, living room should face north, east & northeast.
The southeast corner of the living room should be sectioned off with electronics & appliances.
Vastu for Courtyard
There is no doubt that this is the most powerful room in the house.. It is the holiest zone.
According to Vastu for home, the courtyard is the centre of the home & is considered the Brahmasthan.
This sacred space should be clutter-free and neat.
Refrain from constructing a kitchen, bathroom or pillar near this space as it effectively attracts negative energy and can have adverse effects on the health of the occupants.
Vastu for Bedroom
Vastu can effectively improve positivity in the bedroom, improve the quality of sleep & helps in bettering relations between a couple.
Bedroom facing southwest, help attract good health and prosperity.
The bed should be in the southwest corner, with the occupants' heads facing south.
Neutral colours should be used for the walls of the bedroom because they radiate positivity & maintain a positive ambiance.
Refrain from placing a mirror or television in front of the bed. It causes quarrels and disruptions.
Kitchen Vastu
According to Vastu for home, the kitchen represents the element of fire, Agni & every aspect of the kitchen must be in accordance with this element.
Consider placing the kitchen in the northwest or southeast corner of the home.
Whenever you cook, face east because it promotes positivity and good health. Place your cooking hob & stove according Vastu.
There should be one window in the kitchen as it helps with ventilation.
Do not place any medicines in the kitchen.
Vastu for Bathroom
Being a highly-functional space in a home, the bathroom many times gets neglected sometimes. It is important to build a bathroom by complying with the guidelines of Vastu for home as there can be a lot of negative energy in this space.
Place the bathroom in the northwest direction.
A bathroom should never share a common wall with the bedroom, kitchen, or temple room.
Beige and brown are suitable colours for bathroom interiors.
Consider placing water outlets like showers, wash basins & taps on the north, east & northeast wall.
Metal doors trap negative energy. Do not use them for your bathroom.
Vastu for Meditation Room
A room dedicated to meditation & other similar activities, pursuits can help increase positivity in the home & it ensure a spiritual connection.
The northeast or east corner of a home is desirable for meditation, yoga and other pursuits.
It is beneficial to meditate facing east since it enhance positivity.
Earthy and light shades of white, blue, yellow, and green are perfect colour options for this room.
Designate an altar and decorate it with incense sticks, candles and flowers.
Conclusion
As per Vastu Shastra, there is a type of energy in every home. This energy greatly impacts and influences the occupants in one way or the other. Vastu can help bring balance to a home & infuses healing properties into a home. Follow these Vastu tips and remedies and have happiness, peace, prosperity and positivity surround you.
Contact Us for More Information.
Call – +91-8076019906 / +91-7982657982
Email – geosols.deepak@gmail.com
Website – https://geosols.com/
Follow us on Youtube.